Things to do in Matsumoto
Walks
Matsumoto Backpackers Hostel has compiled some amazing walks for you to enjoy the area, suiting your interests and timeframe! Scan the QR-codes (or copy the URL) on the posters in the hostel hallway to access the walks.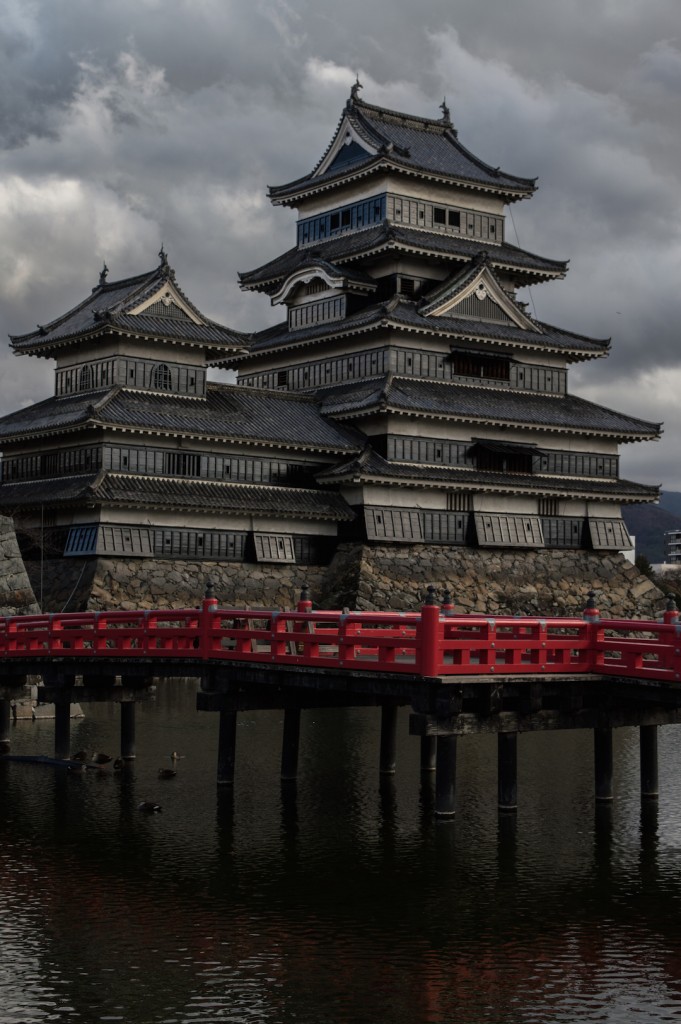 1) The Samurai City Trail – 4 to 6 hours.
Matsumoto has been shaped by its origins as a strategically important castle-town and oozes history throughout. This trail encompasses the major historic highlights in Matsumoto city and includes its old merchant streets and historic landmarks – including the castle. Combine this walk with a short cycle to the local sake brewery and/or Ukiyo-e Museum, which houses the world's largest collection of traditional woodblock prints Varnish the day with horse sashimi – a traditional Matsumoto delicacy.
2) Matsumoto Dusk Walk – 1 to 2.5 hours
Dusk in Matsumoto is a special time. On the old streets, shops close and small eateries open. Warm light radiates from windows and hot bowls of ramen and other dishes await inside. Moreover, both Nawate Street and the castle are illuminated with elegant white light in the early evening. This short stroll is great for those who arrive in the late afternoon and want a good first impression, but is suitable also for those who want to see a different side of Matsumoto's touristy areas.
3) Sightsee-and-go Trail – 3 to 4 hours
Only have a limited amount of time to explore Matsumoto City? This is the walk for you. Based on Matsumoto's all-time favourite sightseeing spots and spiced with just a pinch of our own preferences, this walk provides you with a comprehensive all-round experience of Matsumoto. The walk includes Matsumoto Castle, the Old Kaichi School, and the city's historic streets and shrines. We suggest you conclude the day with a sushi-train dinner or try Matsumoto's local delicacy: horse sashimi.
Sights
Wasabi Farm (3-4h)
The Daio Wasabi Farm just a short train ride north of Matsumoto city is one of the largest in the country. While wasabi is a famous Japanese export product, it requires exceptionally pure water to grow and so the farm is a local source of pride. Access to the farm and its fields and picturesque water-wheels is free and a return is less than a thousand yen. At the farm you can also try all things wasabi, including wasabi ice-cream and wasabi burgers, which you can wash down with wasabi juice.
Yabuhara – Narai Hike (5-7h)
Narai and Yabuhara are now quaint little historic towns along the so- called Nakasendo Trail, but were once important post-towns along the main route from Kyoto to Tokyo. The train itself was well-traversed by samurai and their retinues during the Edo Period. Nowadays, the leg from Yabuhara to Narai makes for a good two-hour walk. Along the trail you may see serows – a type of antelope – and warm sake and hot food await in Narai's cosy restaurants. A return is less than fifteen-hundred yen.
Sake Brewery and Ukiyo-e Museum
You don't have to go far for interesting outings. Just outside the city centre there are the local Kametaya Sake Brewery and the Ukiyo-e Museum. At the sake brewery you can take a free tour of the historic house beside the brewery and taste a wide range of sakes – before taking home your favourite at a reasonable price. The museum, while a little steeply priced, houses the world's largest private collection of Japanese woodblock prints – something ethnic art enthusiasts will certainly enjoy.